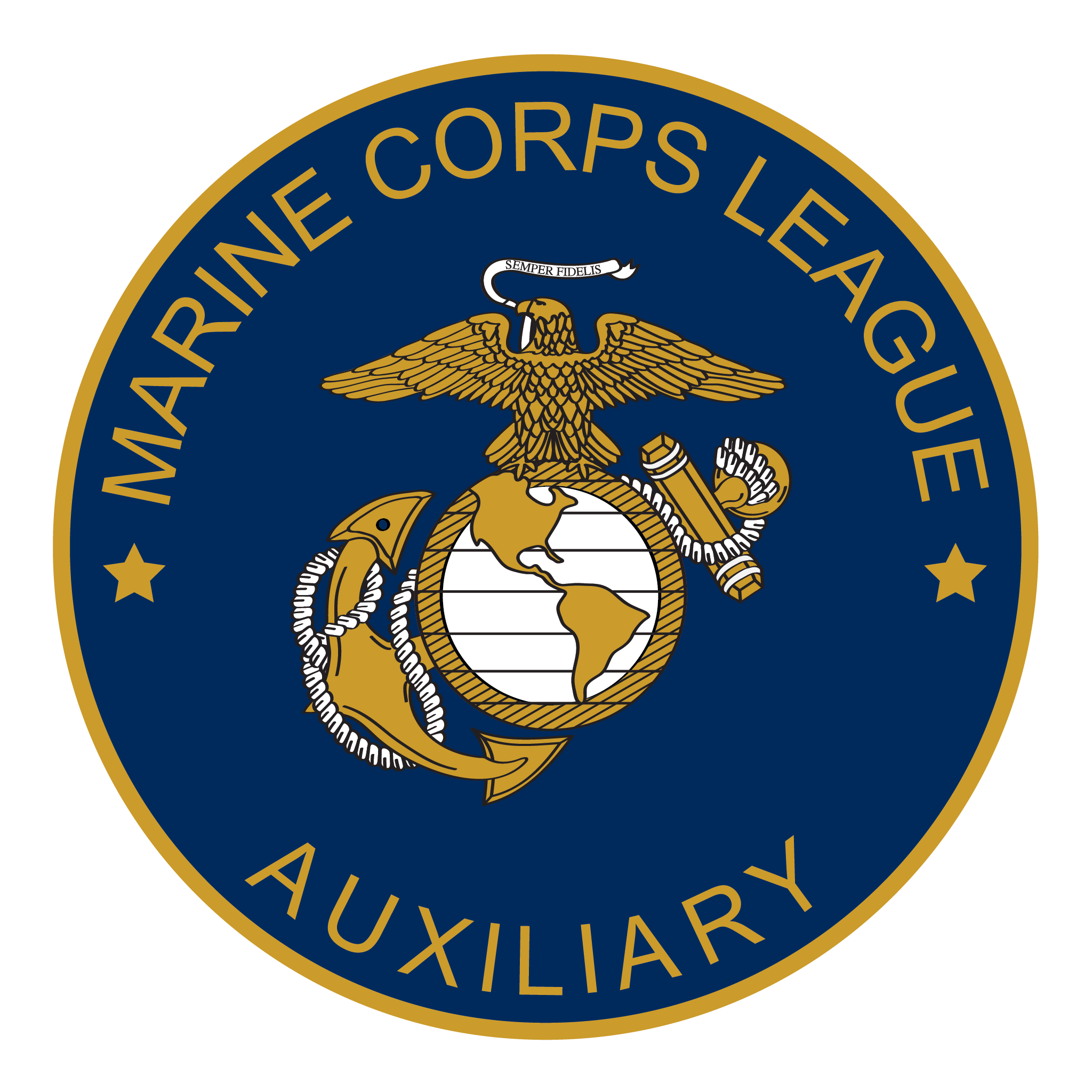 National Marine Corps League Auxiliary
National Convention 100th Anniversary Mcl,  Oklahoma City
Mid – Winter Conference 2024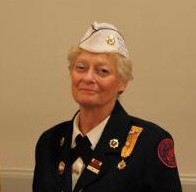 Message from Our National President:
Happy Almost Spring…21 days and counting, and my flowers know Spring is just around the corner.
I would like to start by thanking everyone who took time from their busy schedules to attend the Mid-Winter Conference and hope that all of you had a safe and uneventful return trip home. I know some encountered some unpleasent weather on the way home or when they arrived home. I would also like to thank Senior Vice Dotty Sanning for the lovely President's Breakfast on Saturday morning and to all of you who attended, thank you for your generosity and for making my day with your attendance and friendship.
The Mid-Winter Conference was well attended. There were four first-timers in attendance, one from Colorado, one from New Jersey and two from Pennsylvania. We had good discussion and input from those in attandance. Commandant Johnny Baker, Marine Corps League Exec. Director/CEO Bob Borka, and Chief Devil Dog PDD Alan Sanning all stopped by to say a few words, and Marine G Victoria McCoy, the League's Public Relations Officer and a member of the Keystone Headquarters Unit in Pennsylvania, did a wonderful presentation on social media. There were many high points from the conference, but the most profound was me getting to present the Charter for the new Lt. Col. Vance Houston Unit in Kentucky to Central Division VP Ann LeClair. Ann was going to present the Charter and install the menbers of the Unit on her way home from Mid-Winter.
Headquarters Project Co-Chairs Pat Smith and Patty Morgan did a wonderful job with their presentation of the project to the body. I don't want to steal their thunder, so I won't say what the project is, but it is one we can all be a part of – it will be fun and an opportunity to share some of those well-hidden family secrets.
The Ship Store had great success. The new jackets were a big hit. Ladies, if you were not at the conferece and plan to order a jacket, order one size larger than you normally wear, as they are fitted. There was also some discussion regarding uniforms. It appears Cintas has no record of an account for the Marine Corps League Auxiliary; therefore, we cannot purchase uniforms through them any longer. As many of you may be aware, it is becoming harder and harder to find a navy blue suit to fit our criteria. I have found that the Alfred Dunner brand has the closest separates to meet our needs. 
Now that the Mid-Winter Conference is over, it is not too early to begin making plans for the National Convention in Oklahoma City in August. The Convention Committee will be visiting the hotel this month, and I am sure our MCLA Liaison, PNP Evelyn Joppa, will share with us anything we need to know. The Oklahoma Convention Committee has begun putting information on the Marine Corps League's website, mcnational.org. Scroll down to the Marine Corps League Library; click on Visit Now; Click on Convention, and then click on LOCAL HOST COMMITTEE SITE MCLCONVENTION.ORG, and there you will see all of the fun things they have planned for us. Information on the ALTERNATE HOTEL – FAIRFIELD INN & SUITES, OKLAHOMA CITY DOWNTOWN can also be found there. The site for the 2024 National Convention has changed.  A new site was voted on at the Mid-Winter Conference – it will now be in Palm Springs, CA, Aug. 8-17, 2024. 
In closing, on behalf of all of the members of the Marine Corps League Auxiliary, I would like to exted our heartfelt condolencies to our National Secretary, Ramona Smith, and her family on the passing of her husband Adam's grandmother.
Until next time, stay safe and HAPPY ST. PATTY'S DAY.
Semper Fidelis
Linda S. Chamberlain
National President
We may not have it all together, but together we have it all, and together we can make anything happen
Message from Our National President:
Ladies:
Can you believe the Mid-Winter Conference is just around the corner? Hopefully, all of you who are planning to attend have made your hotel reservations and have pre-registered for the conference, but if you haven't, fear not, as you can always register to attend the conference when you arrive. Let's keep our fingers crossed that Mother Nature will cooperate and keep that dreaded white stuff at bay until after the conference and all are home safely.
The Board (President, SVP, JVP, JA, Jr Past and DVP's) will no longer make multiple copies of their reports to bring to the conference. Instead, the reports will be be emailed by the National Secretary to everyone on the National Roster, as well as to the Department and Unit Presidents. It will be the responsibility of the Unit Presidents to forward the information to the members in their Units. This will enable those attending the conference to review the reports prior to the conference, make a note of any question(s) they may have and to print off a copy or have them available on their electronic devices for easy reference. It will also give those members who are unable to attend the conference an opportunity to know what is being reported. Board members will still read their reports. As in the past, the Division Vice Presidents will not read their reports but will be asked if they have anything they would like to highlight or if there is something they wish to add.
Those committees and others listed on the agenda will also be given the opportunity to have their reports emailed by the National Secretary. However, if you wish to bring copies of your report, by all means, please feel free to do so. These reports will also be given verbally.
My thought behind this change is to cut down on the usage of paper and ink for everyone, making everyone's luggage a little lighter and giving those who cannot be with us in person an opporunity to know what is being  reported.
I anticipate our sessions beginning on time and hope to conclude them each day early enough for everyone to have a bit of time to relax before preparing to go to dinner and/or attending the evening's activities. However, as we all know, "The best laid plans of mice and men often go awry." (Robert Burns' "To a Mouse.")
Ladies, two items of note: The President's Council Session will be hosted by Senior Vice Dotty Sanning on Friday at noon in our meeting room, and the Hospitality Room sponsored by the League, Devil Dogs and Auxiliary and the Not-So-Talented Talent Show are both on Thursday evening at 7 pm .
I am looking forward to conducting my first meeting as your National President and seeing as many of you as possible in Norfolk. I wish everyone safe travels.
HAPPY VALENTINE'S DAY
Semper Fidelis
Linda S. Chamberlain
National President
We may not have it all together, but together we have it all, and together we can make anything happen
We Are:
Patriotic – Preserving the traditions and promoting the interests "of the United States Marine Corps", maintaining true allegiance to American institutions.

Historic

 –

Holding sacred the history and memory of the men and women who have given

their lives to this Nation; perpetuating the history of the United States Marine Corps

by observing the anniversaries of historical occasions of interest to the Corps.

Fraternal –

Creating camaraderie between the Marine Corps League and Auxiliary; voluntarily aiding

and assisting Marines and veterans as well as their families; decorating graves of

deceased Marines whenever possible.

Educational

 –

Striving for passage of legislation favorable to the United States

Marine Corps and the Marine Corps League and its personnel.

Eligibility –

Regular Members

– Wives, Widows, Mothers, Grandmothers, Sisters, Daughters, Granddaughters, Stepmothers, Stepsisters, Daughters-in-Law, Aunts, Nieces, Mothers-in-Law, Sisters-in-Law of a (current or former) Marine or a US Navy FMF Corpsman or FMF Navy Chaplain, eligible to belong to the Marine Corps League, Inc., and Women Marines. Must be over 16 years of age.
Associate Members – Women not meeting the above requirements may join as associate members.  Must be over 16 years of age.
Check out Facebook!
Check out our Facebook page to see what's going on with events.  As in most cases I am sure there will be plenty of discussion regarding the convention and many other things. You can also catch the info on the home page of site. Click the link below for the Facebook page.