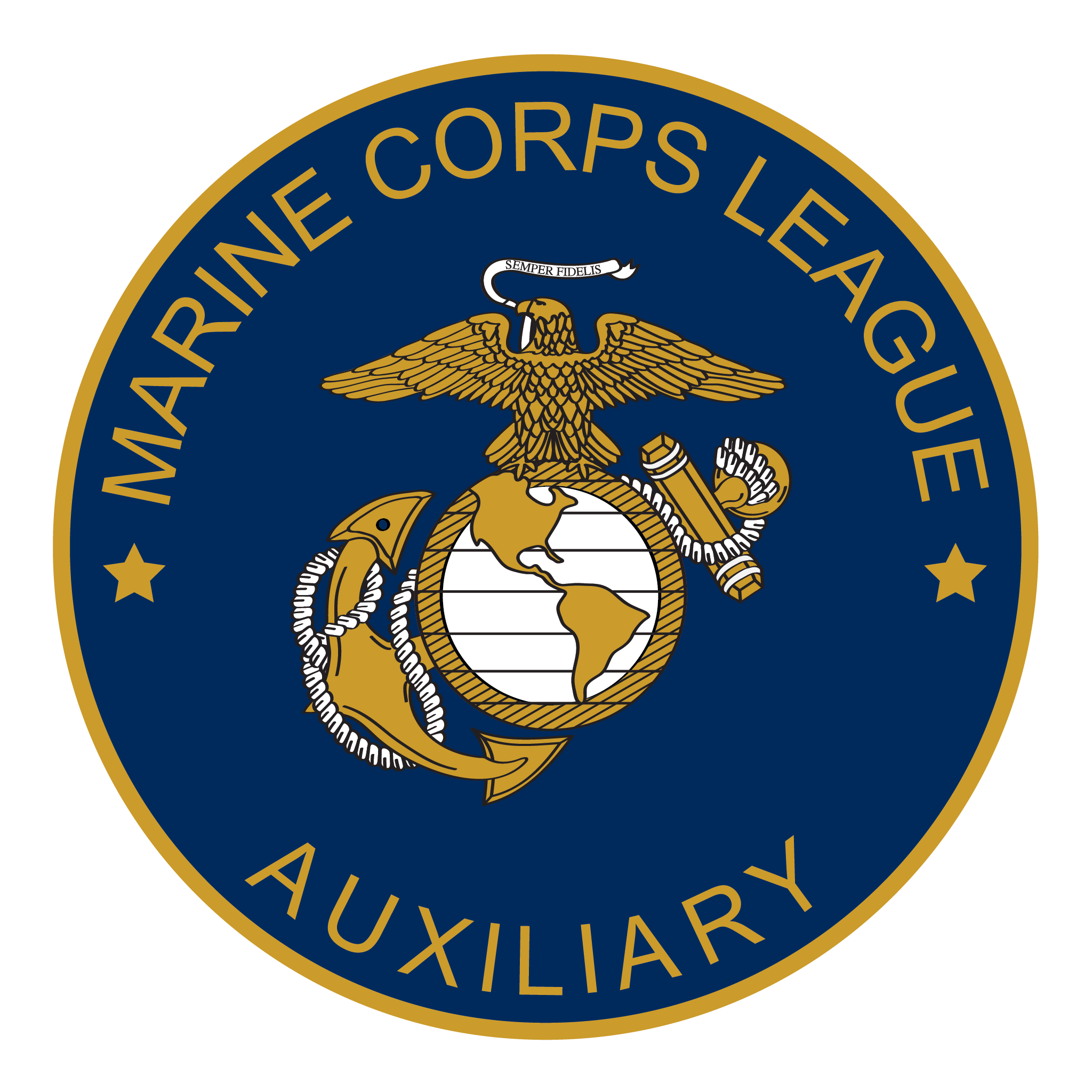 National Marine Corps League Auxiliary
"Success is built on the dream of those who seek to serve others."

                                                     Evelyn Joppa
National Convention 2022
August 11 – 20th, 2022
Mid – Winter Conference 2022 & 2023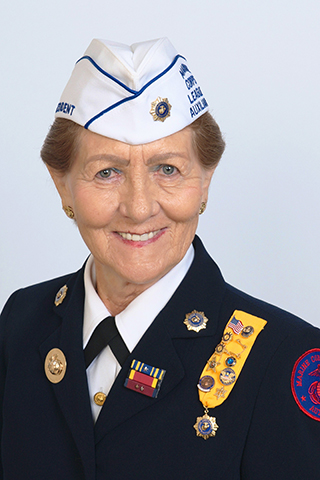 Message from Our National President:
Merry Christmas and Happy Holidays!
May the joy of family and friends flood your home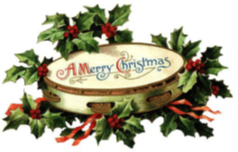 with blessings!
 
On November 6, Marine Joppa and I attended the 246th Birthday Ball hosted by the Spring Hill Detachment #708. As their guest speaker, it was an honor for me to represent the Auxiliary as National President and to address the Marines on this important historical event. The event was well attended.
On November 11, I attended the Veterans Day Celebration at Arlington National Cemetery to represent the Marine Corps League Auxiliary. It was truly a humbling experience. Laying the wreath with National Commandant Johnny Baker and Chief Devil Dog Tom Hazlett was a wonderful way to show the depth of support each of these organizations has for our Veterans and each other. We were accompanied and assisted by National Executive Director Bob Borka, National Secretary Ramona Smith, Mike Francis, National Banner Bearer Karen Francis, and wife of the Commandant, Janice Baker.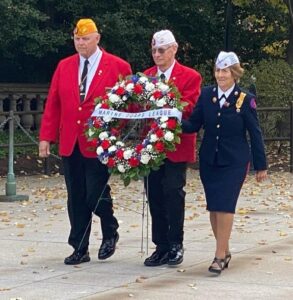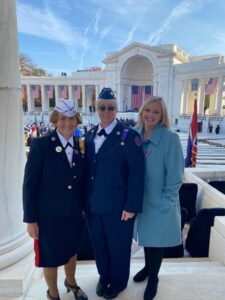 As the end of 2021 nears, please consider the National Memorial Fund and Operation Little Angel Program with donations. The support for these programs is much appreciated.
Mid-Winter will be here soon. The Sheraton Norfolk Waterside Hotel in Virginia is the host site. The conference will be held February 24-26.  This is an opportunity to see your National Staff in action.  Come and join us.  The conference program book is a nice way to get the word out about your Unit or Department and to show your support. Please consider placing an ad. The link on the website has the needed information (https://nationalmcla.org). All deadlines are February 4, 2022.
There are many needs all year; however, the Holiday Season brings those needs to the forefront.  Thank you for all you do for our active-duty service men and women, veterans, and our communities. Please continue to keep all in need in thought and prayer. Especially please remember those families missing loved ones. May the special memories and good times bring them peace and comfort.
Semper Fidelis,
Evelyn B Joppa
"Success is built on the dreams of  those who seek to serve others!" ejb
"Alone we can do so little, together we can do so much!"  Helen Keller
We Are:
Patriotic – Preserving the traditions and promoting the interests "of the United States Marine Corps", maintaining true allegiance to American institutions.

Historic

 –

Holding sacred the history and memory of the men and women who have given

their lives to this Nation; perpetuating the history of the United States Marine Corps

by observing the anniversaries of historical occasions of interest to the Corps.

Fraternal –

Creating camaraderie between the Marine Corps League and Auxiliary; voluntarily aiding

and assisting Marines and veterans as well as their families; decorating graves of

deceased Marines whenever possible.

Educational

 –

Striving for passage of legislation favorable to the United States

Marine Corps and the Marine Corps League and its personnel.

Eligibility –

Regular Members

– Wives, Widows, Mothers, Grandmothers, Sisters, Daughters, Granddaughters, Stepmothers, Stepsisters, Daughters-in-Law, Aunts, Nieces, Mothers-in-Law, Sisters-in-Law of a (current or former) Marine or a US Navy FMF Corpsman or FMF Navy Chaplain, eligible to belong to the Marine Corps League, Inc., and Women Marines. Must be over 16 years of age.
Associate Members – Women not meeting the above requirements may join as associate members.  Must be over 16 years of age.
Check out Facebook!
Check out our Facebook page to see what's going on with events.  As in most cases I am sure there will be plenty of discussion regarding the convention and many other things. You can also catch the info on the home page of site. Click the link below for the Facebook page.