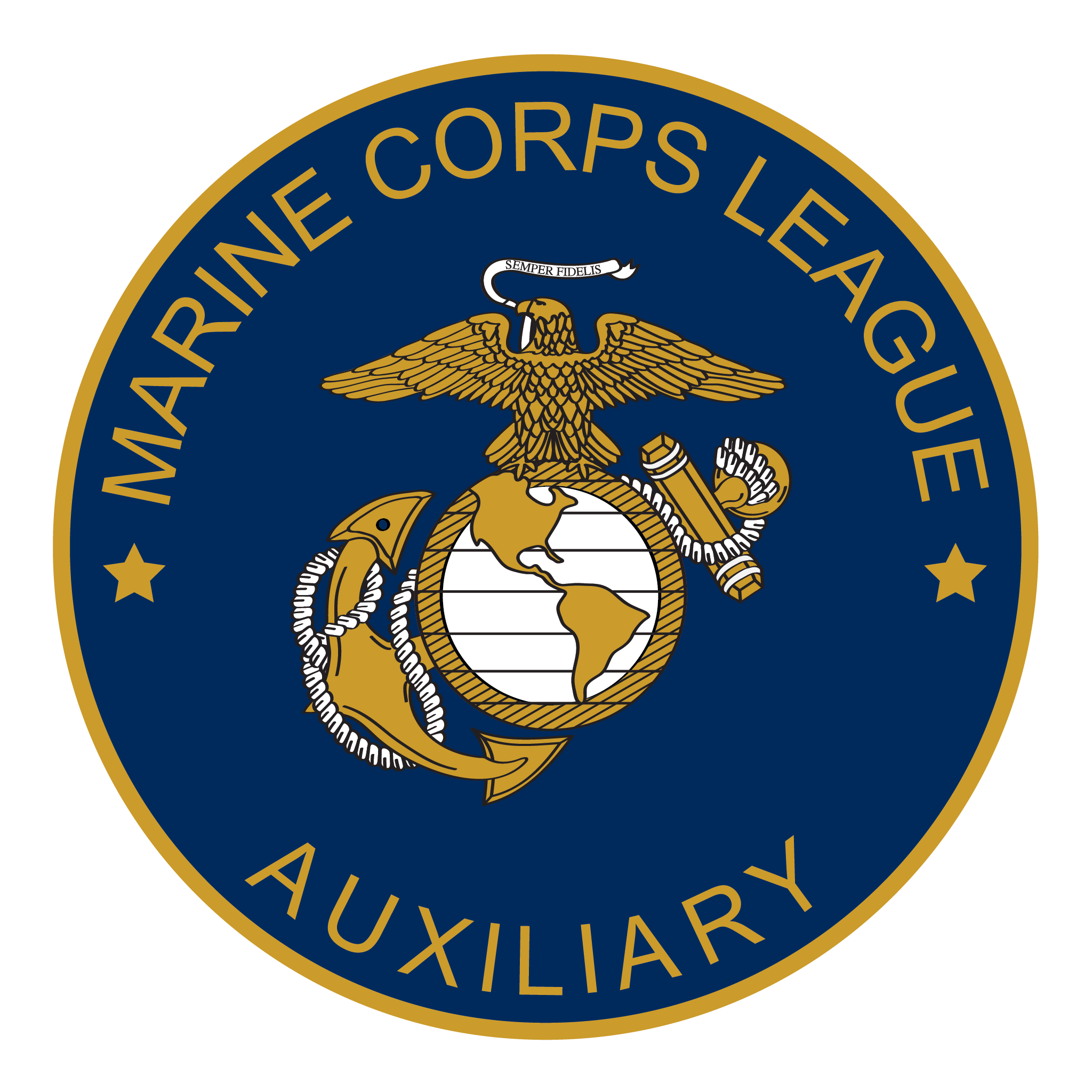 National Marine Corps League Auxiliary
"Success is built on the dream of those who seek to serve others."

                                                     Evelyn Joppa
National Convention 2022
August 11 – 20th, 2022
Mid – Winter Conference 2022 & 2023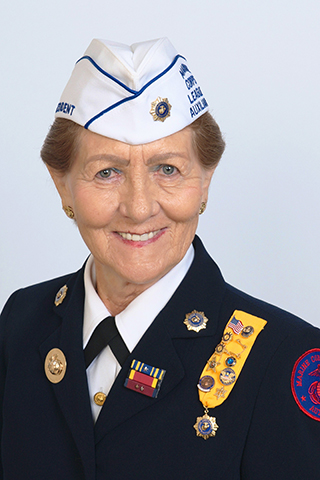 Message from Our National President:
Greetings, Ladies!
Planning for the best, doing your best, expecting the best brings amazing results! Keep up the wonderful things that are working for your unit and department. As I visited a unit last week, I observed that they are planning their activities months in advance. They have so many opportunities to volunteer going on all the time.  I liked the fact that the president said "You are not expected to do everything but do what you can." It is easy in this day and time to overwhelm members with the guilt trip that they are not doing enough. We all must pick and choose between family, work, and our volunteering. Do what you can with joy and be proud of the results. Always remember to praise those who help.
It was a special treat to be invited to join MCL National Commandant Johnny Baker and Chief Devil Dog Tom Hazlett at the Pentagon on September 8th to lay a wreath in remembrance of those lost on 9-11. The tour of the memorial was most touching.
I visited MCLA National Headquarters September 20-24 to assist our National Secretary, Ramona Smith.
My purpose was to assist Ramona with materials from the Convention needing to be distributed to the members. It is mind boggling to see all she accomplishes with all the phone calls and ships store orders along with all the other work required to run the National Office. Transmittals are arriving in the mail in large bunches this time of the year. My personal praise to the Department and Unit treasurers and the National Secretary for their hard work. Please remember to use the PO Box 3038, Stafford, VA when mailing items to the national office.
The Bylaws and Administrative Procedures have been approved, thanks to the wonderful work of our National Judge Advocate Mary Brief and the National MCL Judge Advocate Phil Zamora. The Convention Proceedings and Bylaws and Administrative Procedures changes have been emailed to the National Board of Trustees, Past National Presidents, Division Vice Presidents and their assistants, and Department and Unit Presidents. Department and Unit Presidents, please be sure to share all this information with your officers and members. There are a few Units that do not have email addresses. Those will be sent out by snail mail. Life Member distribution Department and Unit checks are being sent shortly.
It's October already! Where does the time go? This is a very busy time for most of us planning for conferences, staff meetings and fundraising events. The future is bright with opportunities. Think outside the box and share your successes.
On a fun note, I was invited to do a tour of the Lucy Burn Museum (91 Years of Prison History at Lorton) with Ramona's Army Spouse Club of the Greater Washington Area. Super group of ladies! This was particularly good for me as a history buff.
Thank you for all you do to support the League and strengthen the Auxiliary. The loss from recent fires, flooding and tornadoes across this great nation are devastating to say the least. Please keep our members who are sick and/or distressed in your prayers.
​
Semper Fidelis,
Evelyn B Joppa
National Officers 2021
"Success is built on the dreams of  those who seek to serve others!" ejb
We Are:
Patriotic – Preserving the traditions and promoting the interests "of the United States Marine Corps; maintaining true allegiance to American Institutions.

Historic

 –

Holding sacred the history and memory of the men and women who have given

their lives to this Nation; perpetuating the history of the United States Marine Corps

by observing the anniversaries of historical occasions of interest to the Corps.

Fraternal –

Creating camaraderie between the Marine Corps League and Auxiliary; voluntarily aiding

and assisting Marines and Veterans as well as their families; decorating graves of

deceased Marines whenever possible.

Educational

 –

Striving for passage of legislation favorable to the United States

Marine Corps and the Marine Corps League and its personnel.

Eligibility –

Regular Members

– Wives, Widows, Mothers, Grandmothers, Sisters, Daughters, Granddaughters, Stepmothers, Stepsisters, Daughters-in-Laws, Aunts, Nieces, Mothers-in-Law, Sisters-in-Law of a (current or former) Marine or a US Navy FMF  Corpsman or FMF Navy Chaplain, eligible to belong to the Marine Corps League, Inc., and Women Marines. Must be over 16 years of age.
Associate Members – Women not meeting the above requirements may join as
associate members. Must be over 16 years of age.
Check out Facebook!
Check out our Facebook page to see what's going on with events.  As in most cases I am sure there will be plenty of discussion regarding the convention and many other things. You can also catch the info on the home page of site. Click the link below for the Facebook page.