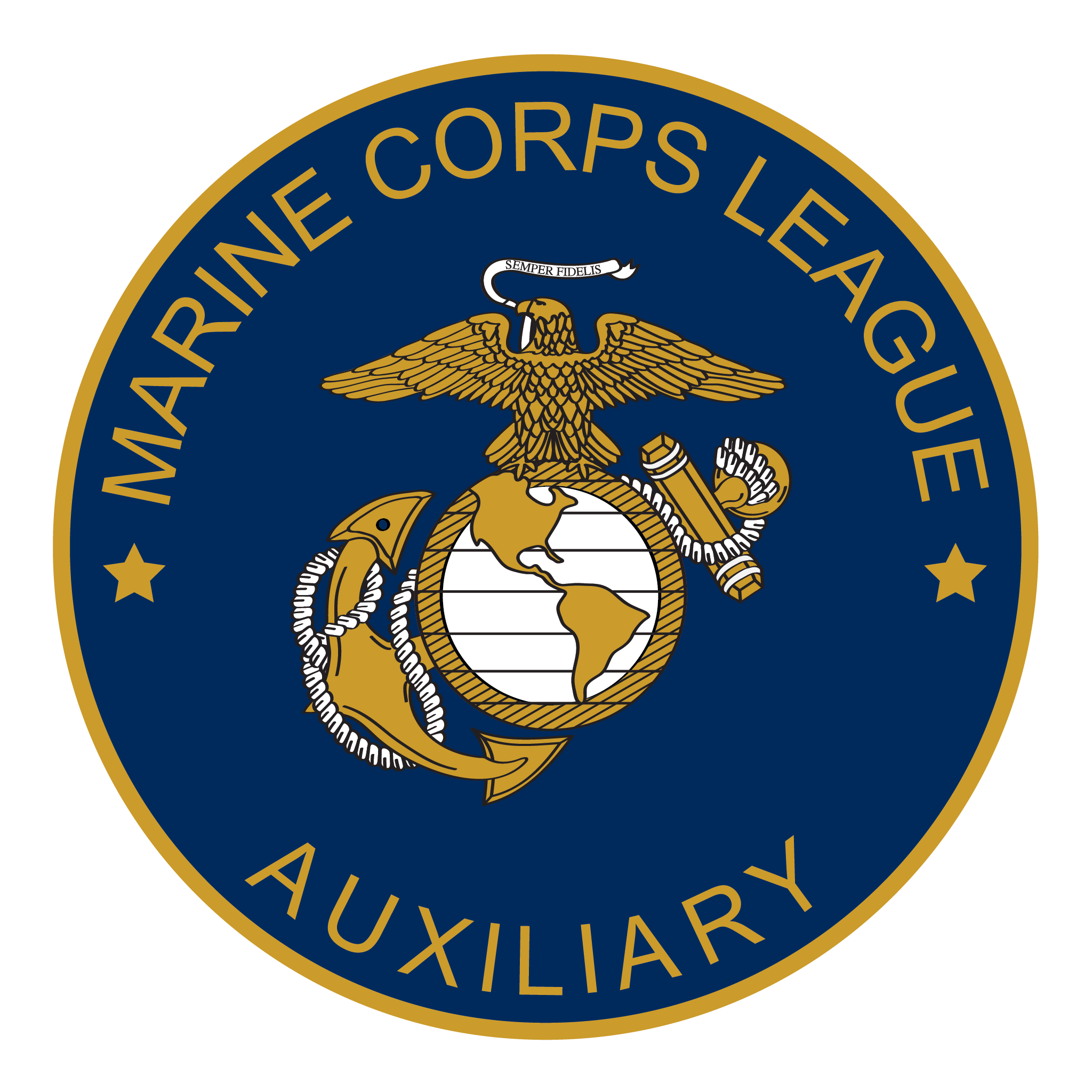 National Marine Corps League Auxiliary
"Success is built on the dream of those who seek to serve others."

                                                     Evelyn Joppa
National Convention 2022
August 11 – 20th, 2022
Mid – Winter Conference 2022 & 2023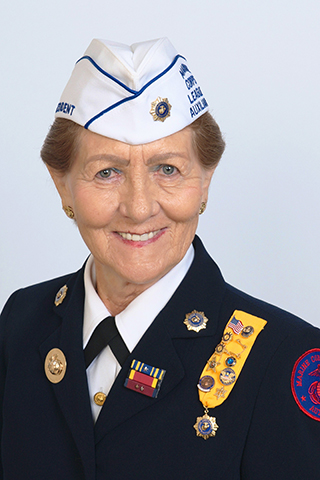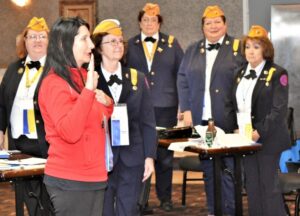 New Member Melody A Krakow, recruited and initiated August 13 at Convention. Pictured with her are PNP Cindy Marshall, New Eng. DIV VP Susie Lee, Northeast DIV VP Sydney Minchin, ME DIV VP Doris Bujanowski, and Rocky MT DIV VP Mitzy Abeyta.
Message from Our National President:
Greetings!
The convention buzz was a welcome sound and sight. The National Convention was well represented and moved at a smooth pace because members came prepared to do the business at hand. Details will be furnished to the membership through the normal channels. Official documents will be sent down the line as usual.
It is a privilege and an honor to serve the Auxiliary for another year. It is with a proud and humble heart that I thank you for this opportunity. I only pray that your vote of confidence will lead the National Board of Trustees and myself in the right direction to allow the organization to grow and prosper for the benefit of our objectives and purposes.
Please remember to share all pertinent information in a timely manner. Communication is our life blood. If you serve as a chairman, involve your committee. Everything works better as we work together. All the members of the National Board of Trustee are willing and able to assist as needed. If you have a question, you can bet someone else will need the same information. Ask the questions, keep us on our toes. We are here for you!
Please remember we cannot stand aside; we must continue to step up to mentor our current members and recruit new members. Our job is never done; the sacrifices made by those who have served this country so well to preserve our freedom must be honored. Keeping our Auxiliary strong to accomplish the goals of serving our Marines, veterans, community, and families is of utmost importance. We as a team can continue to do this important job with style, excitement, and enthusiasm.
Thank you for all you do to support the League and strengthen the Auxiliary. The loss from recent fires, flooding and tornadoes across this great nation are devastating to say the least. Please keep our members who are sick and/or distressed in your prayers.
​
Semper Fidelis,
Evelyn B Joppa
National Officers 2021
"Success is built on the dreams of  those who seek to serve others!" ejb
We Are:
Patriotic – Preserving the traditions and promoting the interests "of the United States Marine Corps; maintaining true allegiance to American Institutions.

Historic

 –

Holding sacred the history and memory of the men and women who have given

their lives to this Nation; perpetuating the history of the United States Marine Corps

by observing the anniversaries of historical occasions of interest to the Corps.

Fraternal –

Creating camaraderie between the Marine Corps League and Auxiliary; voluntarily aiding

and assisting Marines and Veterans as well as their families; decorating graves of

deceased Marines whenever possible.

Educational

 –

Striving for passage of legislation favorable to the United States

Marine Corps and the Marine Corps League and its personnel.

Eligibility –

Regular Members

– Wives, Widows, Mothers, Grandmothers, Sisters, Daughters, Granddaughters, Stepmothers, Stepsisters, Daughters-in-Laws, Aunts, Nieces, Mothers-in-Law, Sisters-in-Law of a (current or former) Marine or a US Navy FMF  Corpsman or FMF Navy Chaplain, eligible to belong to the Marine Corps League, Inc., and Women Marines. Must be over 16 years of age.
Associate Members – Women not meeting the above requirements may join as
associate members. Must be over 16 years of age.
Check out Facebook!
Check out our Facebook page to see what's going on with events.  As in most cases I am sure there will be plenty of discussion regarding the convention and many other things. You can also catch the info on the home page of site. Click the link below for the Facebook page.