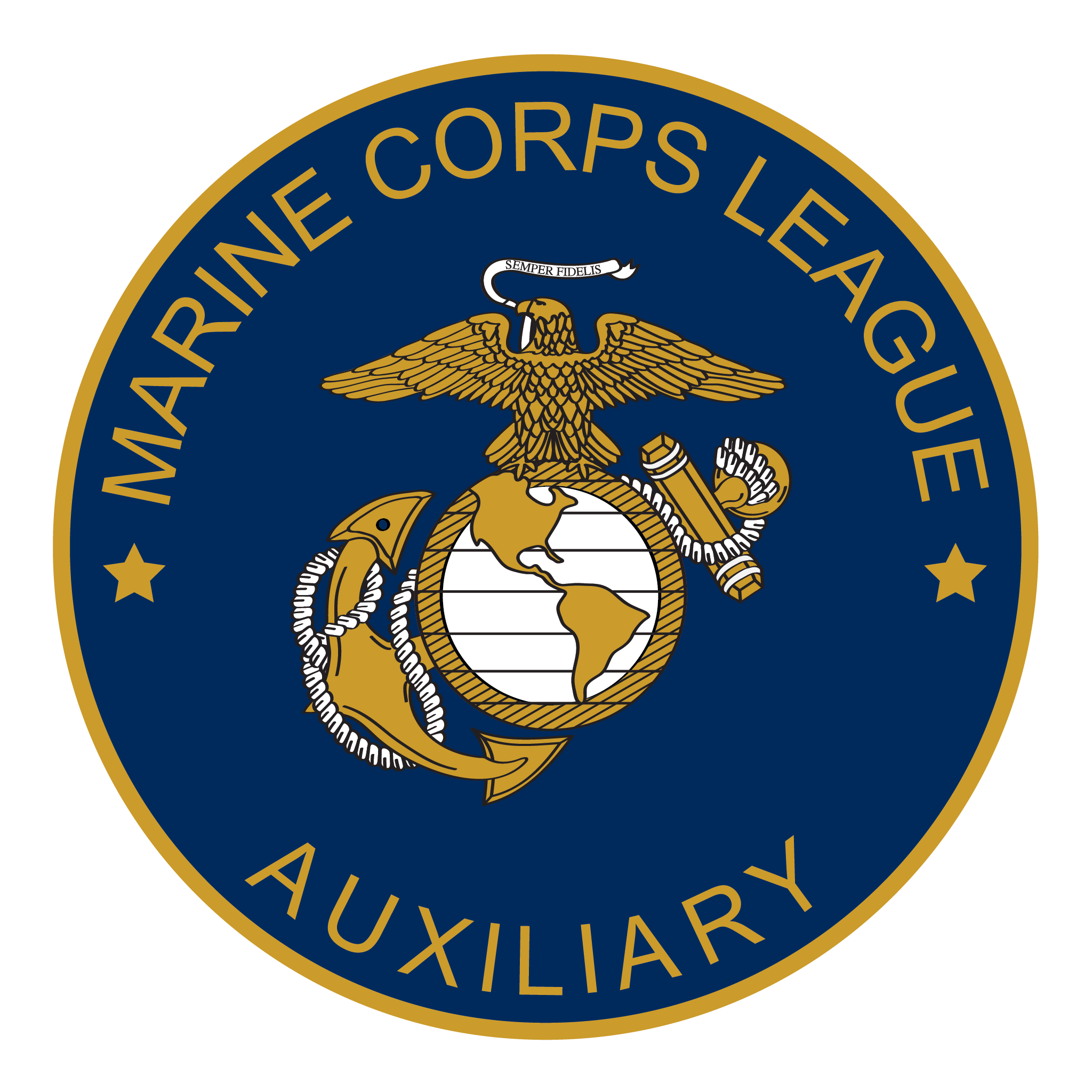 National Marine Corps League Auxiliary
"Success is built on the dream of those who seek to serve others."

                                                     Evelyn Joppa
National Convention 2021
August 9th – 13th, 2021
2021 Proposed Changes
Please take a look at some of the Proposed Changes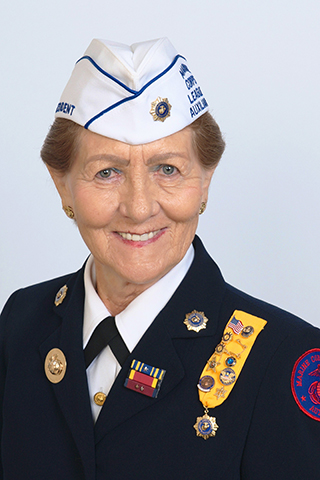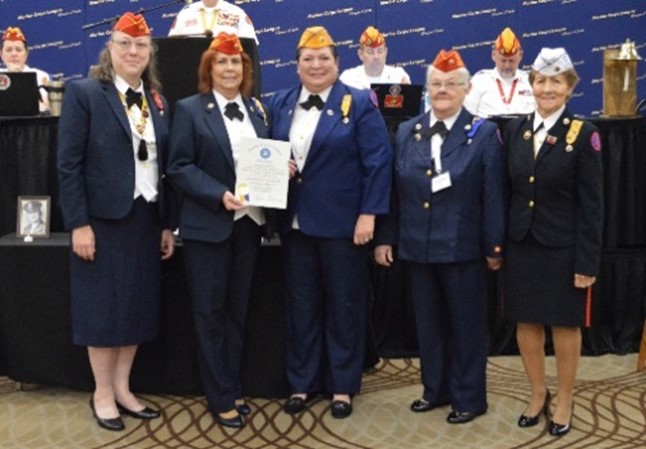 Message from the National President:
Greetings Ladies and Happy 4th of July!
As we celebrate with family and friends, let us remember the sacrifices made to gain the independence for this great country and the freedoms we enjoy!
The National Convention in Springfield, Illinois is just a few weeks away. It is going to be wonderful to greet each other and work together to accomplish the business at hand.
The proposed Bylaws and Administrative Procedures changes were attached to the June National Newsletter and will be sent again as an attachment to the July Newsletter. These proposals will be posted on the website as well. I hope you have had a chance to review them and will be part of the decisions made at this convention.
Our current website is going through some updates and changes. We hope these changes will be user friendly and easy to navigate.
Our work is never done. We must continue to recruit new members and mentor the current members. We must stay in touch with those unable to make meetings. Many of our units call or send cards or visit members out of touch. Several of our unit presidents are receiving the National Newsletter by email and sending to each unit member. What a great idea! These same Unit Presidents are taking copies to their meetings for those who do not have internet. Events for the units and detachments along with opportunities to assist are being sent to each member as well. We as individuals cannot do everything. We must pick and choose what works for us, but we can do something. Every little bit helps!
It was an honor to install the officers for the Morris Dixon, and Spring Hill Units. It was an honor and privilege to install the Department of Florida Offices with the able assistance of Rogene Hackbarth, National Guard, as installing Chaplain, and Nancy Calleja, Past Dept. President, as Installing Guard.  It is a delight to see our members spread their wings and take on new responsibilities.
I drove to North Carolina June 25-27th to present the Charter to the new Department of North Carolina and install their officers with the assistance of Doris Bojanowski Mideast Division Vice President and Karen Francis Department of MO. The Department is an enthusiastic group of strong ladies, and the future of this Department is bright. I heard this morning they already have another unit in the works!
Pictured: Dept Officers Judge Advocate Karen Barton, President Barbara Dugan, Mideast Div. VP Doris Bojanowski, Jr Vice Dianne Randall, and Nat. Pres Evelyn Joppa. Not pictured: SR Vice Pamela Thomas (broken foot, unable to travel) and Treasurer Norine Rosetti.
Thank you for all you do to support the League and strengthen the Auxiliary. Please keep our members who are sick and/or distressed in your prayers.
Semper Fidelis
Evelyn b Joppa
"Success is built on the dreams of  those who seek to serve others!" ejb
We Are:
Patriotic – Preserving the traditions and promoting the interests "of the United States Marine Corps; maintaining true allegiance to American Institutions.

Historic

 –

Holding sacred the history and memory of the men and women who have given

their lives to this Nation; perpetuating the history of the United States Marine Corps

by observing the anniversaries of historical occasions of interest to the Corps.

Fraternal –

Creating camaraderie between the Marine Corps League and Auxiliary; voluntarily aiding

and assisting Marines and Veterans as well as their families; decorating graves of

deceased Marines whenever possible.

Educational

 –

Striving for passage of legislation favorable to the United States

Marine Corps and the Marine Corps League and its personnel.

Eligibility –

Regular Members

– Wives, Widows, Mothers, Grandmothers, Sisters, Daughters, Granddaughters, Stepmothers, Stepsisters, Daughters-in-Laws, Aunts, Nieces, Mothers-in-Law, Sisters-in-Law of a (current or former) Marine or a US Navy FMF  Corpsman or FMF Navy Chaplain, eligible to belong to the Marine Corps League, Inc., and Women Marines. Must be over 16 years of age.
Associate Members – Women not meeting the above requirements may join as
associate members. Must be over 16 years of age.
Check out Facebook!
Check out our Facebook page to see what's going on with events.  As in most cases I am sure there will be plenty of discussion regarding the convention and many other things. You can also catch the info on the home page of site. Click the link below for the Facebook page.