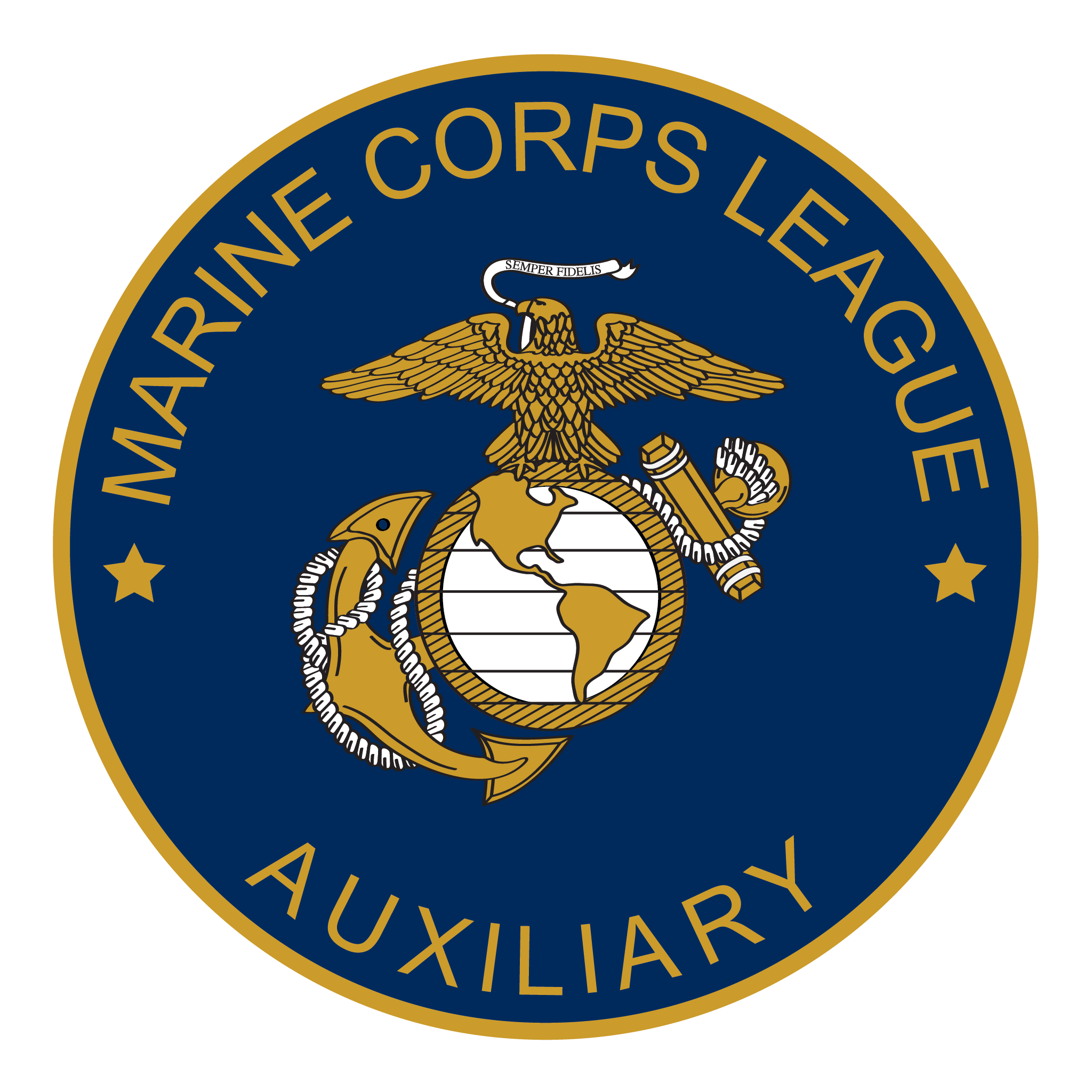 National Marine Corps League Auxiliary
"Success is built on the dream of those who seek to serve others."

                                                     Evelyn Joppa
National Convention 2022
August 11 – 20th, 2022
Mid – Winter Conference 2022 & 2023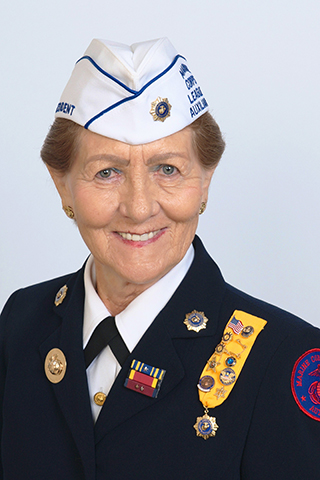 Message from Our National President:
Greetings Ladies,
Happy New Year! 2022- As we embark on the new year may we have clear vision and strength to fulfill our goals to continue the mission of helping our Military, Veterans, Community, and family. We all need to think outside the box and share what is working in your home area. Sharing information and asking questions help all of us. Laughter and smiles go a long way to keep members working for our goals and objectives. Happy members are more likely attend and participate.
The Mid-Winter Staff Conference February 24-26th.
Mid-Winter is just around the corner. Have you registered, signed up for the banquet, and booked your hotel reservation? Departments and Units, please submit an ad for the Mid-Winter Program book. All deadlines are February 4, 2022. Yes, it is a staff meeting; however all are welcome. Come and see your Board in action.
The Pre-Conference Board meeting will be held at 1 p.m. Thursday February 24 in the Greenway room, 4th floor. Joint Hospitality Thursday evening TBA.
The agenda for Friday and Saturday is attached to this newsletter, subject to change. Meeting Room will be the Clairmont Room, and the Ship's Store will be in the Brandon Room both on the 4th floor.
Join us for an Operation Little Angel Project in the general meeting room. We will have a live auction after the workshop. All proceeds will go to OLA. See Flyer for details.
Southeast Division VP Carol Mazzara has stepped down. Carol has been an outstanding member of the board and served her division well. Thank you, Carol. The Board approved the appointment of Lynn Cortrignt, South Carolina as Southeast Division VP and Rebecca Marcel, Louisiana as the Assistant VP. Thank you, ladies, and welcome aboard.
Let us be ever mindful of the needs of our members and their families. Many hardships have occurred this past year. Special thank you to PNP Barbara Nobile for keeping all of us informed.
Semper Fidelis,
Evelyn Joppa
"Success is built on the dreams of  those who seek to serve others!" ejb
"Alone we can do so little, together we can do so much!"  Helen Keller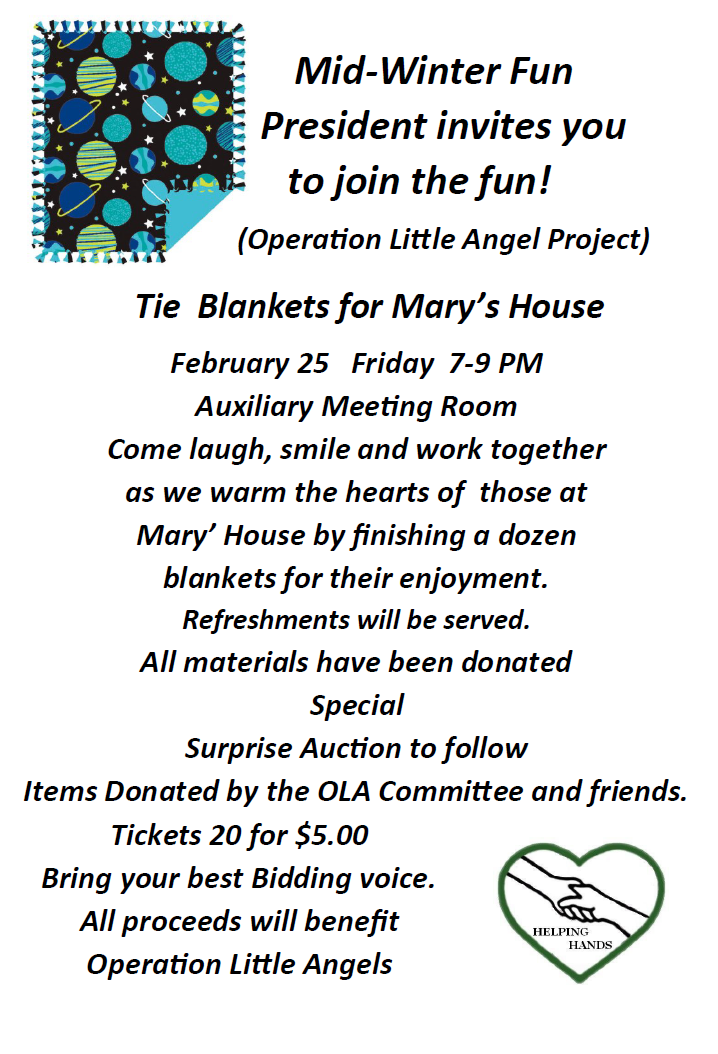 We Are:
Patriotic – Preserving the traditions and promoting the interests "of the United States Marine Corps", maintaining true allegiance to American institutions.

Historic

 –

Holding sacred the history and memory of the men and women who have given

their lives to this Nation; perpetuating the history of the United States Marine Corps

by observing the anniversaries of historical occasions of interest to the Corps.

Fraternal –

Creating camaraderie between the Marine Corps League and Auxiliary; voluntarily aiding

and assisting Marines and veterans as well as their families; decorating graves of

deceased Marines whenever possible.

Educational

 –

Striving for passage of legislation favorable to the United States

Marine Corps and the Marine Corps League and its personnel.

Eligibility –

Regular Members

– Wives, Widows, Mothers, Grandmothers, Sisters, Daughters, Granddaughters, Stepmothers, Stepsisters, Daughters-in-Law, Aunts, Nieces, Mothers-in-Law, Sisters-in-Law of a (current or former) Marine or a US Navy FMF Corpsman or FMF Navy Chaplain, eligible to belong to the Marine Corps League, Inc., and Women Marines. Must be over 16 years of age.
Associate Members – Women not meeting the above requirements may join as associate members.  Must be over 16 years of age.
Check out Facebook!
Check out our Facebook page to see what's going on with events.  As in most cases I am sure there will be plenty of discussion regarding the convention and many other things. You can also catch the info on the home page of site. Click the link below for the Facebook page.